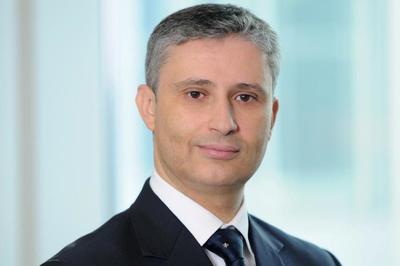 Elyes Mrad
MANAGING DIRECTOR, INTERNATIONAL
AMERICAN EXPRESS GLOBAL BUSINESS TRAVEL
As a member of the world's top corporate travel provider specializing in Business Travel Management (BTM)
Greetings everyone in Japan.
Let me take a moment to introduce myself. I am Elyes Mrad, Managing Director of International division at American Express Global Business Travel (GBT) and am responsible for EMA, APAC and Partners Network since April 2017.
Though I have been in the travel industry for almost 20 years including the time before joining GBT, I also have an engineering background. I joined GBT 3 years ago as their company policies to invest in technology and people, and to change the mindset of BTM highly resonated with me.




GBT currently supports clients and their travelers through its operations and network partnerships in nearly 170 countries and is the world`s top corporate travel provider specializing in BTM. Through our continuous investment in new technology, we are devoted to adding new services and applications. We believe such investments will eventually lead to the expansion of our presence in the market as well as building a solid client foundation.


Global BTM trends
When you look outside Japan, integrating various systems for cost savings, risk management, internal control and data analysis have already become basic requirements for travel management companies (TMC), and the majority of TMCs are already fulfilling these basic requests. Nowadays, we believe more companies are focusing on the "well-being" of travelers to increase their satisfaction, not only for the benefit of management.




We are currently developing a new platform which can integrate and store travel data from various systems including offline reservations made by our staff as well as online reservations made by travelers directly through their mobile devices such as smart phones. In addition, each traveler's personal preferences such as seat location, meals and even hotel preferences like room type, bedding and pillow firmness can be compiled. By accessing and using such data, we will ensure an enriched travel experience allowing travelers to focus on their core business. We call this service concept, "Know Me" and we are continuing to develop and enhance this servicing tool.


Bringing new technology into the Japanese market
In Japan, American Express Global Business Travel Nippon Travel Agency (GBT NTA) has been in business since 2001. It is based on GBT`s successful relationship with Nippon Travel Agency providing BTM service customized for Japanese companies. I noticed that there remains a lot of manual labor such as delivering paper tickets in Japan`s domestic travel market. We hope that both travelers and travel managers will use our BTM service to increase operational efficiency as well as benefitting from our latest technological advancements. One such development is our risk management tool that enables you to obtain real time traveler data instantly.




With technology development progressing so quickly, even on a daily basis, it is hard for us to imagine our future in 3-5 years, however, there is one thing I know for sure - we have the ability to make use of the latest technology by innovating ourselves.
Though there may not be a big bang in the travel industry, we have innovation everywhere. We have the ability to create and adapt ourselves to remain competitive while differentiating ourselves from the competition.


Anticipating growing needs of international business travel, we believe in the importance of BTM. The necessity for risk management is also rising in Japan. We hope that more companies will experience our world class BTM services which may even help them with their own business expansion. Our ultimate goal is to help our clients feel assured that they have access to the best and latest technological tools and solutions by having American Express Global Business Travel by their side.